The Best Hog Roasts In Peel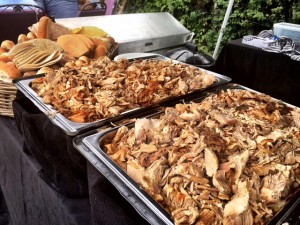 If you want to be able to relax and enjoy your party or special event, letting someone else take care of the food is a good idea. Working out what to serve, shopping for the ingredients, cooking and cleaning up afterwards all takes time, and is potentially very stressful. That is where the Hog Roast Peel team comes in. We have the experience to make sure that all of your guests can enjoy fantastic food, so you can safely leave all of the hard work to us. Everything is made to the highest standards, so you can be sure that it will be delicious.
Hosting Your Hog Roast In Peel
Just browse our menus and you will see that no matter what type of event you are holding we can provide great food for it. Over the years, we have catered for huge weddings, parties and corporate events as well as small family get-togethers. Whether you need to feed a handful of friends, or hundreds, our professionally trained chefs can handle it.
All you need to do is to tell the Hog Roast Peel team which of the dishes you want served and leave the rest to us. We will arrive at the pre-agreed time to set everything up and prepare the food.
Our menus include salads, finger foods, and side dishes, as well as a range of meats that can be spit roasted or barbecued. It can be served as part of a buffet, a formal meal or a carvery. You decide which. We have the necessary equipment to be able to do whatever you need.
Our Cook Your Own Option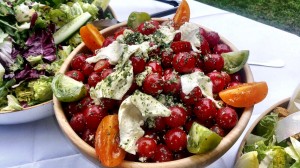 It is even possible for you to do the cooking yourself should you want to. You just need to hire a state of the art spit roasting machine from us. To hire the Hog Roast Peel team all you need to do is to take a minute to fill out the quote form, and let us to call you straight back. We will help you to work out exactly how much food you need to make sure there is more than enough food for your guests to enjoy.