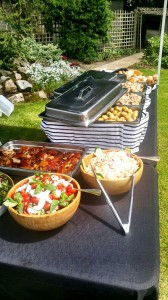 Based at the Liverpool Arms at Baldrine we are able to make the most of our extensive catering knowledge and contacts with local food producers to maximise our full out door catering potential to bring you the perfect hog roast. Cooking the perfect meal for one person is a difficult job, never mind having to cook for tens of people, hundreds of people, sometimes thousands of people! Fortunately when the time comes there are professionals who can cater at your event, saving you the hassle and potential for embarrassment that comes with trying to do the food yourself hog roast Onchan is one such caterer. We consider ourselves to be in a league of our own when it comes to event catering experiences, and for a hog roast Onchan there is no rival to our magnificent services.
An Innovative Approach To Catering
Spitting Pig is known well in the catering scene for our innovative approach to fresh, event food. We're credited by many for giving a new lease of life to hog roasting, revitalising a hog roast in Onchan by injecting a modern twist to traditional hog roast services. Don't worry, we've done nothing to the hog roasts themselves, they're the same as they've always been. But what we have done is create a catering service that does more than just a hog roast; with hog roast Onchan what you're booking is a grand hog roast, supported by the more familiar event foods you'll find from a first class caterer. Starters, soups, desserts, canapés and salads are found in abundance in many of the Hog Roast Isle of Man menus.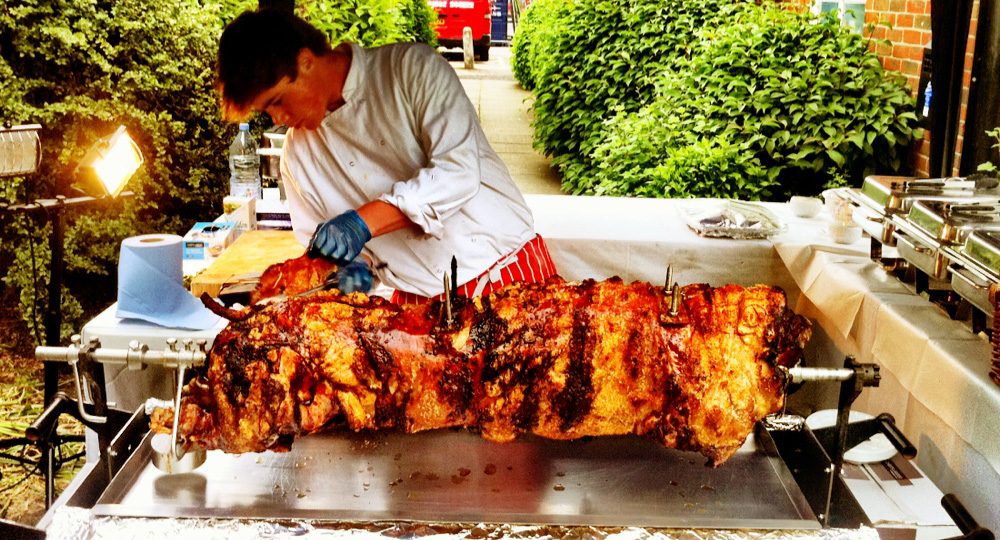 But we still know that the biggest reason we're chosen above the other catering options out there is because you want a Hog Roast Kirk Michael, and many of you aren't too fussy about how you get it, or whether it comes after a soup or not! The hog roast is central to everything that we do and is what we live for, we're one of very few catering companies in Britain to specialise in hog roasting and in the Isle of Man there is no alternative to Spitting Pig for a professionally made, juicy hog roast.
An Experienced Team Who Provide The Best Hog Roasts
When I started with Spitting Pig Isle of Man it was a bit of a dream for me, I'd always enjoyed a hog roast and having struggled to get one when I was on the island I started toying with the idea of starting a hog roast company, having been in the catering industry all my life and having some success with more stereotypical party food. I knew I had the skill and understanding to run a successful catering business, but never did I imagine just how big, and how rapidly, the company would grow. It seems I underestimated everyone's taste buds, because sure enough from the day of launching the company we've been expanding as a business in every way imaginable.